Only One Kind of Treatment
Your New Smile
Discover The Dental Clinic

Aliquam erat volutpat. Nullam imperdiet sapien felis, non lobortis odio mattis in. Quisque dapibus aliquet dictum. Integer dapibus ullamcorper est, ac .
DO YOU WANT TO MAKE AN APPOINTMENT
Feel Free to Contact Us
Monday – Friday
Saturtay – Sunday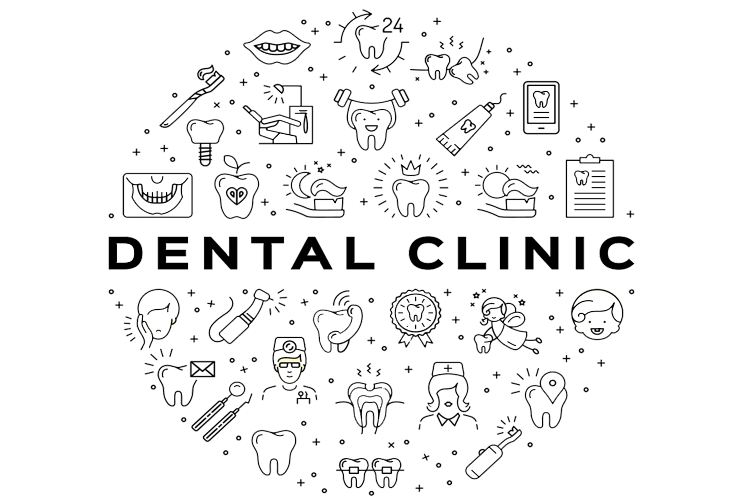 New dental clinic is a modern, well equipped dental clinic, where we provide the best treatment available to the patient at reasonable cost.
New dental clinic is a renowned dental clinic in the country serving since 1976. It is a well equipped multi disciplinary private dental clinic where quality treatment is provided at an reasonable price.
The founder, Prof. Dr. Syed Mozammel Hossain was one of the first graduates from Dhaka Dental College and has been providing quality dental care to his patients for over 40 years. His experience, continuing education, and knowledge of the latest dental techniques coupled with a gentle touch, commitment to excellence and preventive care will leave you informed and smiling.
As your dental professionals, we are committed to providing quality dental care and education based on your individual needs. Our practice has been designed with quality, safety and comfort in mind. Your dental and overall health is our primary concern, as we work to provide you an opportunity to receive the dental treatment options you and your family deserve.
We believe in complete dental health and understand how it can relate to your overall wellness. We understand that some people ignore dental needs because of their fear of dental treatment; therefore, we believe it is our job to help overcome these fears through education and earning your trust. Virtually all dental problems can be treated safely and economically if detected in their early stages.
To help you keep your teeth, gums and bone healthy and beautiful, we will begin with a new patient comprehensive exam, including an oral cancer screening, periodontal evaluation, necessary X-rays (using the new low-dose digital technology), and a consultation based on the doctor's findings. You can expect to receive a written treatment plan. We believe in high levels of patient education so that you can make personal, informed decisions about your dental health.
READ MORE ABOUT OUR SERVICES
Surgical and non Surgical Extraction
Removable Partial Denture
Apicectomy, cyst Removal and Other Surgical Procedure
Crown and Bridge restoration
Periodontal and gum treatments
All sorts of Cosmetic dental Restoration
Dr. Sharafat Hossain
BDS (DU), PGT (Bangkok)
M.Sc – Prosthodontics (Thailand)
Dental Implant Specialty Training AIC (Korea)
Ex-Resident: Post Graduate Prosthetic Service
Mahidol University, Bangkok, Thailand
Assistant Prof.
Department Of Prosthodontics
University Dental College & Hospital
Dr. Sharafat Hossain graduated from University Dental College in 2005. After graduation he went to Thailand for his post graduate training and achieved his Master's degree on Prosthetic dentistry and Dental Implantology from Mahidol University. He specialized on Implant Dentistry from Ossstem Impant, AIC (Korea) and successfully doing implant treatment ever since. He is currently working as an Assistant professor in the Dept. of Prosthodontics in University dental college.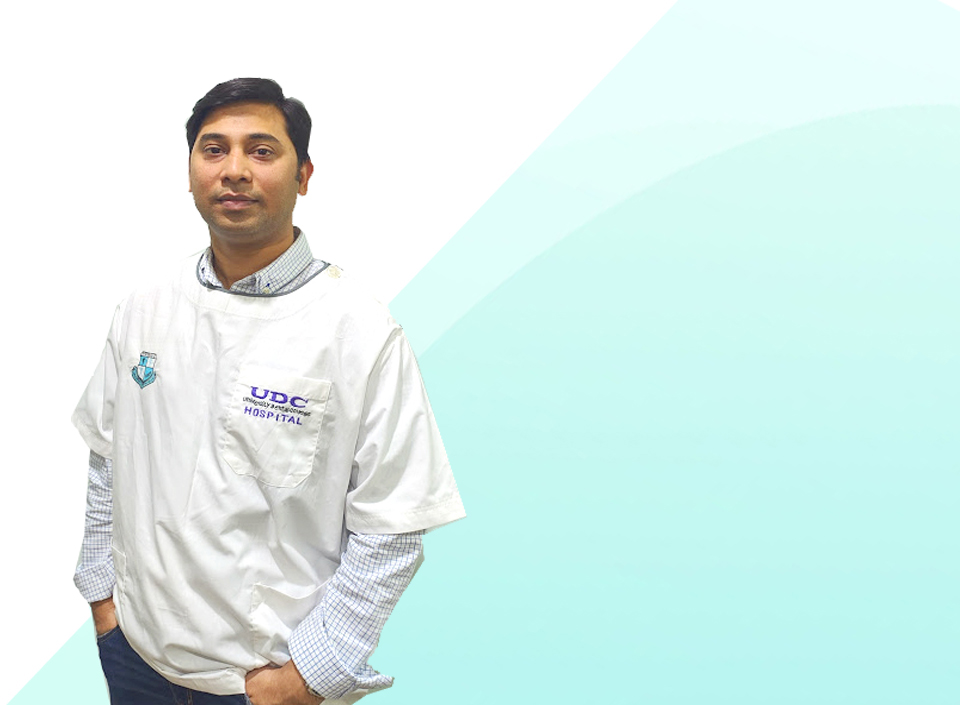 15
People working
Services
23
Years of experience
Affiliates
50000
Happy Smiles
Programs